Regular price
Sale price
$34.00 USD
Unit price
per
Sale
Sold out
Share
This toe guard design was about half a year in the making.
I needed toe protectors for my own skates, and I wanted to make something that had a bit of my own signature to it. I imagined
toe guards
 a little sleeker than what was available, with a bit of a teardrop shape. It took some trials to get the right shape. These are made with just one piece of leather, with 4 "darts" (a tailor's term), to keep them hugging the shape of your roller skate. A neatly-cut hole that you screw your toe stop through holds it tight on the bottom. At the top the toe guard is held in place by two ways: two grommets that you put your laces through at the very beginning of lacing, and then a loop that you lace through on the second pass. The upper loop provides extra strength, while adding to the teardrop design of the toe cap. This loop should fit nicely into the middle of the lacing channel.
Material: I did a bit of work finding the right materials. I thought of adding a vegan option, but I couldn't find a material that I felt would hold up well enough to the wear and tear of your roller skating practice. So, to go with a classic leather style, I set about finding something that was thick enough, again, to endure wear and tear, but that I could still sew through with my sewing machine. There are already enough beautiful styles available elsewhere, that are held together by rivets, and I liked the idea of the only shiny bits being two grommets. I also wanted a leather that was soft enough that the "corners" of the toe protectors weren't too sharp. That the shape could be rounded to the roller skate. Subtle! Again, a little sleek as my signature style! Price was also a consideration- I wanted to be able to price these fairly reasonably!
So I went with this nice
durable
 suede, which has given me all the features that I just described I was looking for. And suede is just beautiful, right?? At some point during the design process I found that the dye was rubbing off just a bit, so I added a fixative to make sure it didn't leak onto your roller skate toe. What's the point of a toe protector if it's going to leave its own marks on your skates!!
Features:
-Sleek rounded, fitted teardrop shape.
-Just two grommets and no other shiny bits.
-Thick Suede that is Skate-Park worthy
-The top of the toe cap is held firm in two places
-The bottom is held by your toe stop
-Expert stitching and crafting from over 30 years experience
-Made with Care
-Quality, durable butterfly embroidery patch, in your choice of colour
-Sizing: fits up to a size 10 women's shoe, or size
9
 in Moxi Skates
-Custom sizing is available for larger feet- please just message me!
A toe guard made from sturdy suede that is skate-park worthy! Nice and strong and tough, but the shape is nice and sleek and streamlined. Elegant, almost?! Top it off with a pretty Butterfly embroidery. Super Sweet:)
Your laces go through the grommets, and then again through a loop further up, that keeps the cap fixed between the lacing channels. With a hole underneath for your toe stop.
View full details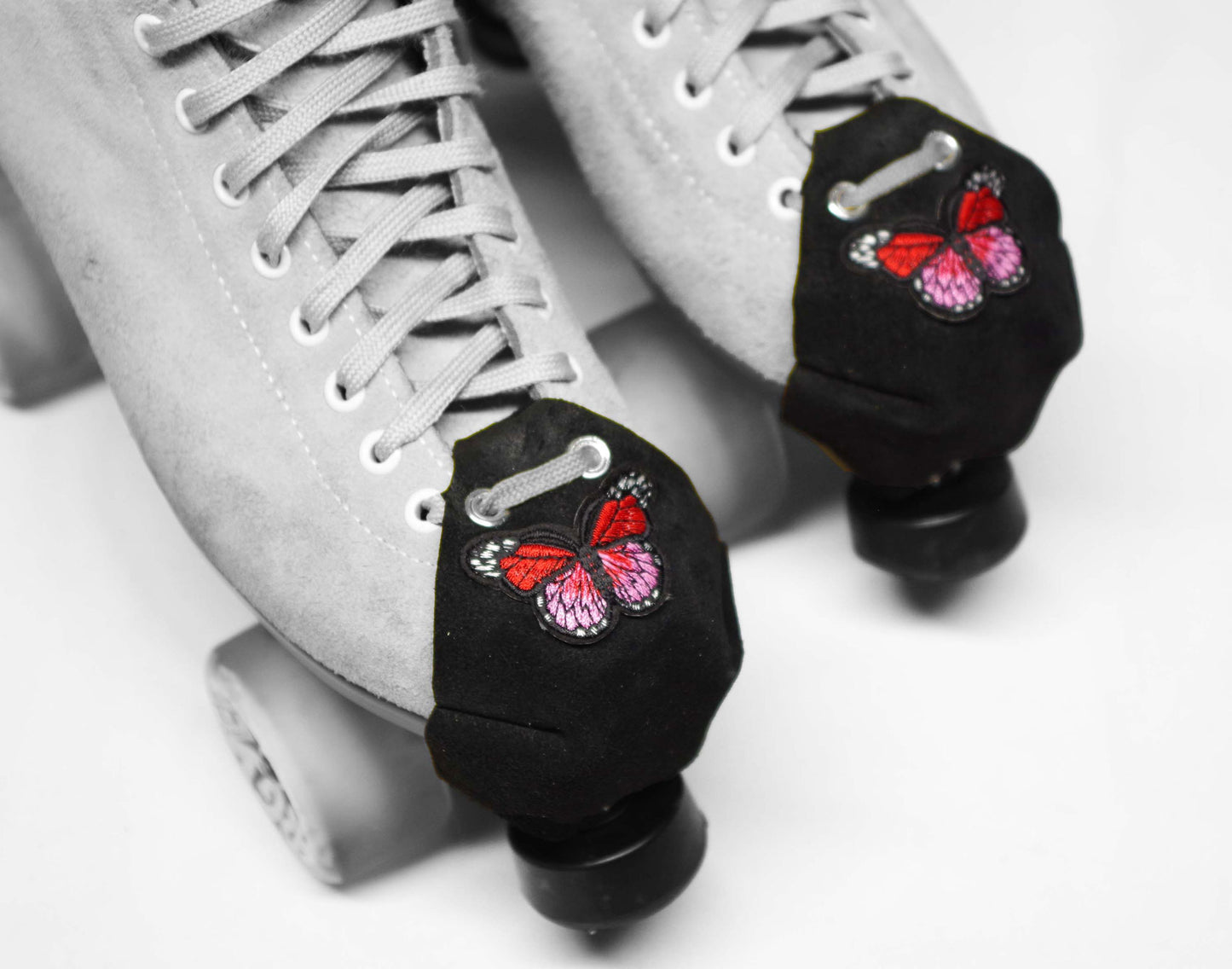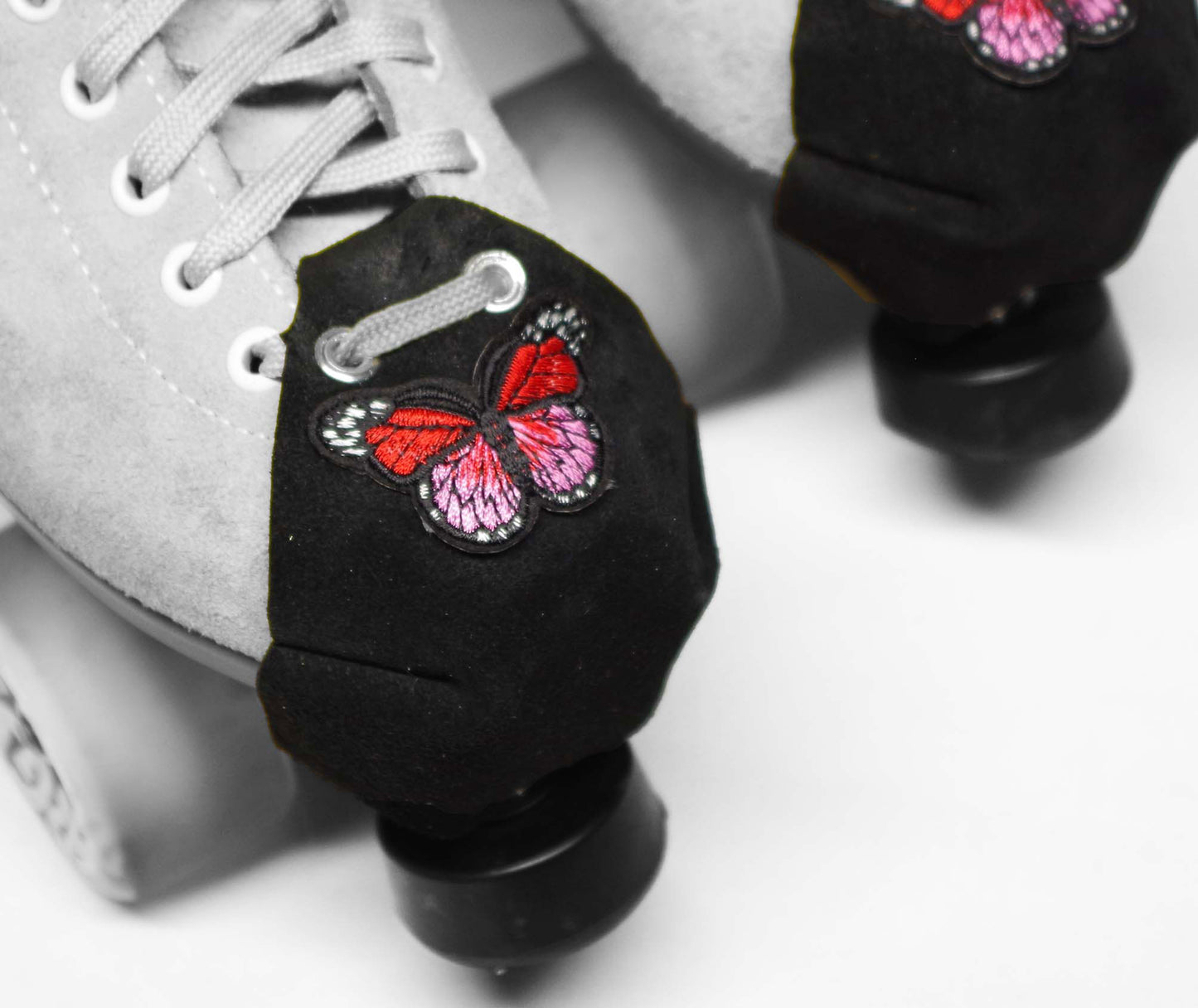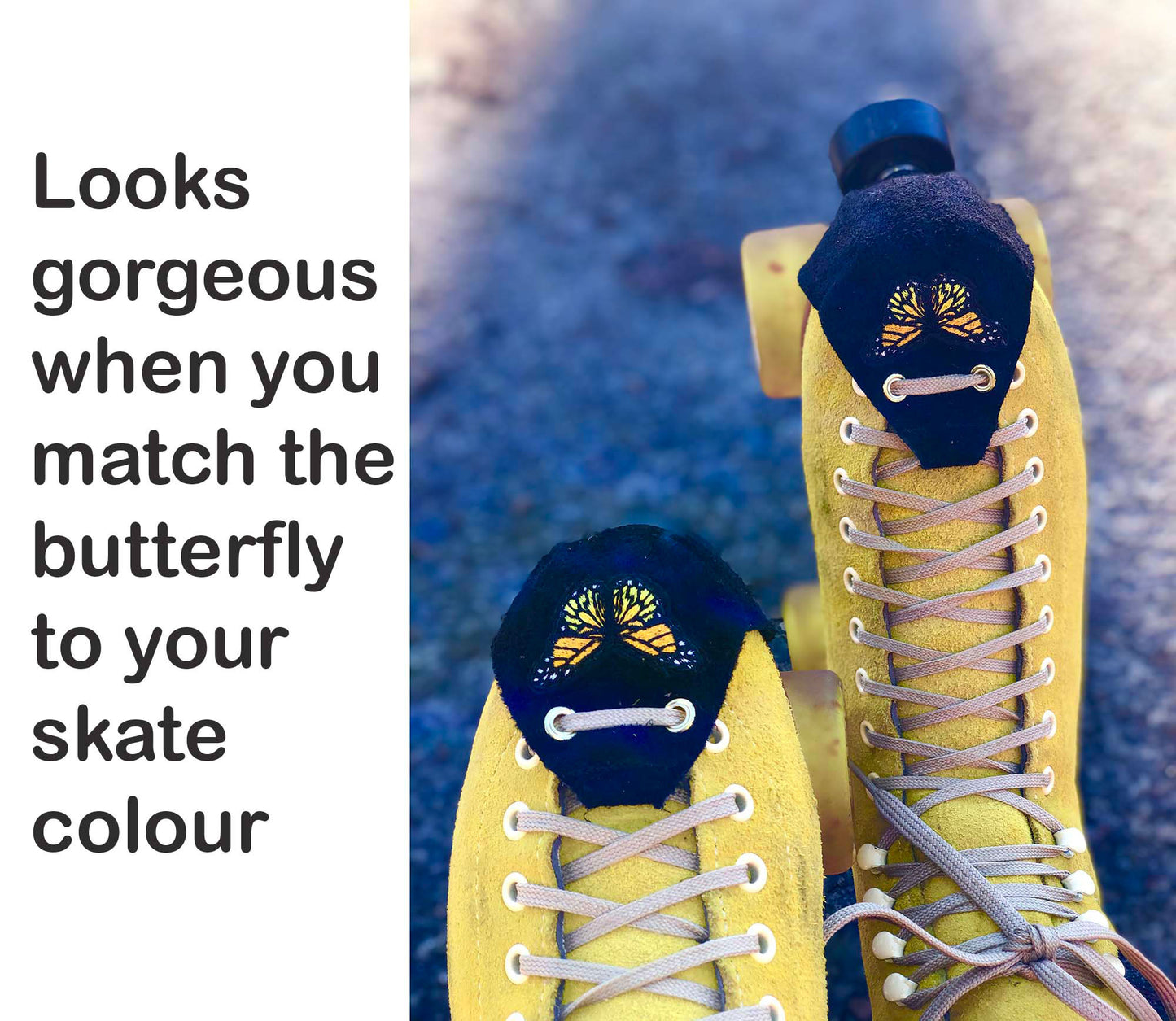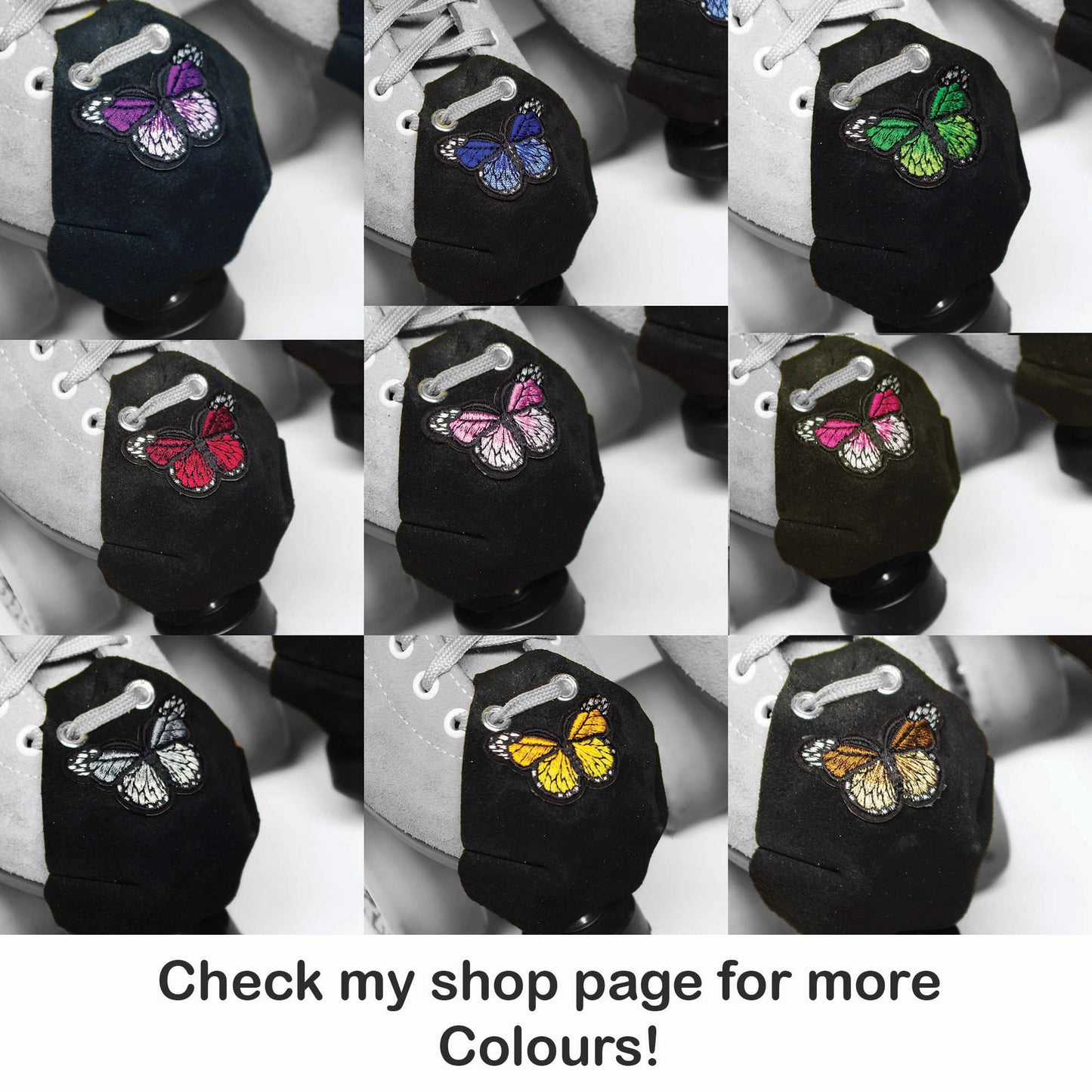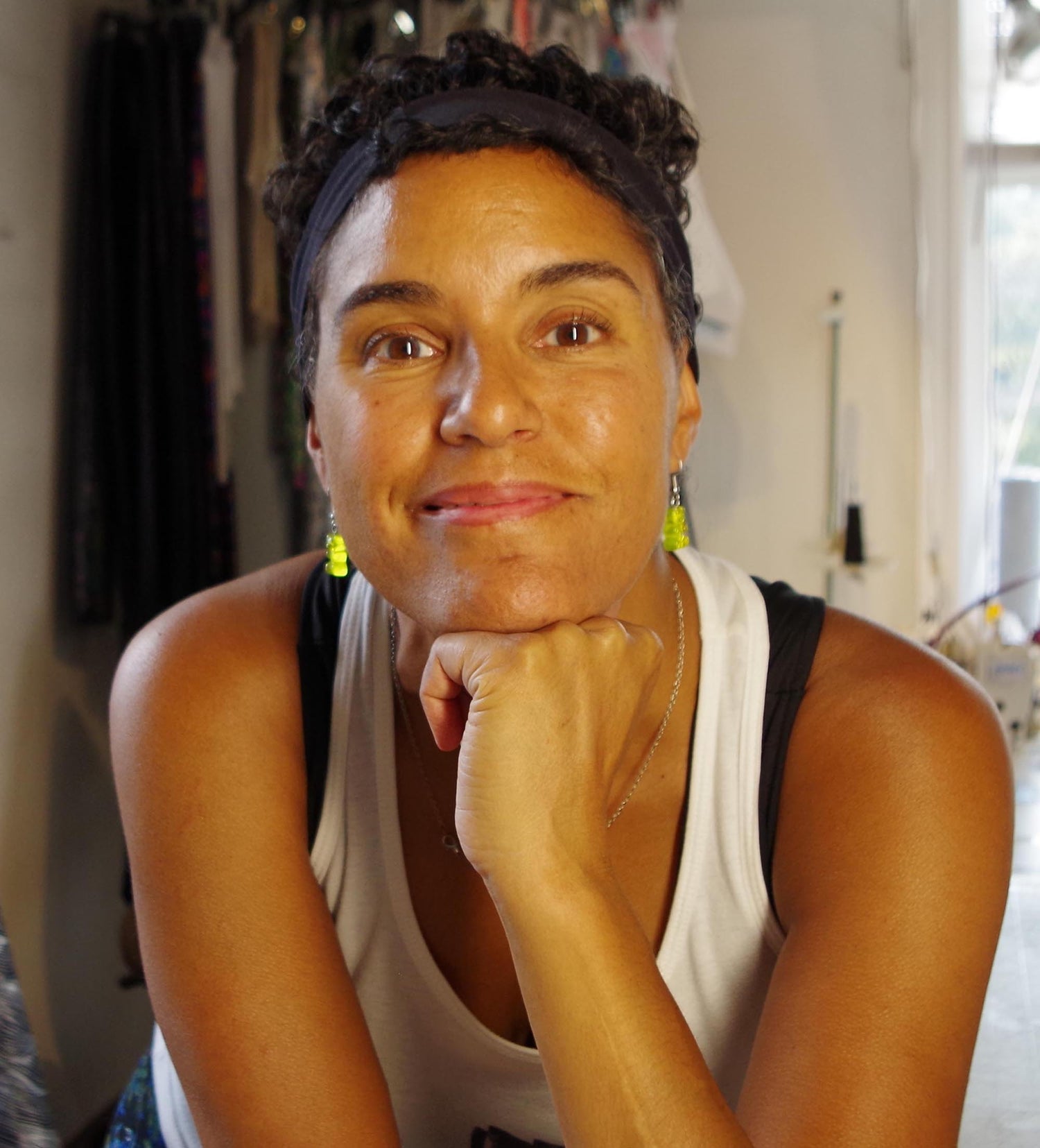 Designed and Made by Nina Jones
Shop Owner, Designer, Seamstress